Online BCBA CEU
This CEU is designed to provide BCBA professionals with the opportunity to gain continuing education units by listening to a 1-hour course. This self-directed study is available for download immediately after purchase, and can be listened to on any device or browser. This course is written and narrated by Keith Storey, Ph.D., BCBA-D,,
About This CEU
The intent of this presentation is to guide BCBA's and other service providers to better understand and analyze inclusion in schools to help prepare them for how they can best support and serve all students, including those with a disability. This presentation provides guidance for understanding and analyzing real life situations and will help viewers to become a better service provider in schools. Too often the inclusion planning process only looks at a few areas and not a comprehensive analysis of skill and support needs. This presentation provides the framework for analyzing these areas.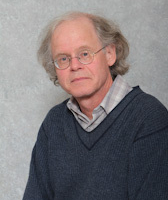 Dr. Keith Storey
Keith Storey, Ph.D., BCBA-D, is a Professor Emeritus at Touro University in Vallejo, California. Keith has over forty years' experience working with individuals with disabilities, including six years as a classroom teacher. His professional and research interests include transition from school to adult life, functional analysis and positive behavioral supports, supported employment, inclusion, and curriculum development. Keith is the recipient of the 1988 Alice H. Hayden Award from The Association for Persons with Severe Handicaps; the 1996 Hau-Cheng Wang Fellowship from Chapman University, which is presented for exceptional merit in scholarship; and the 2001 Robert Gaylord-Ross Memorial Scholar Award from the California Association for Persons with Severe Disabilities. He is a member of the Illinois State University College of Education Alumni Hall of Fame. He has published over 100 journal articles on a wide variety of topics. Keith has published the books Case Studies for Positive Behavior Supports in Classrooms and Schools, Case Studies for Inclusion in Education: Strategies and Guidelines for Educating Students with Disabilities in the General Education Environment, Positive Behavior Supports for Adults with Disabilities in Employment, Community, and Residential Settings: Practical Strategies that Work, Case Studies in Transition and Employment for Students and Adults with Disabilities, Positive Behavior Supports in Classrooms and Schools: Effective and Practical Strategies for Teachers and Other Service Providers, Case Studies in Applied Behavior Analysis for Students and Adults with Disabilities, Systematic Instruction of Functional Skills for Students and Adults with Disabilities, The Road Ahead: Transition to Adult Life for Persons with Disabilities, Walking Isn't Everything: An Account of the Life of Jean Denecke, and Functional Assessment and Program Development for Problem Behavior: A Practical Handbook. He served on the editorial boards of Journal of Vocational Rehabilitation, Education and Training in Autism and Developmental Disabilities, Journal of Positive of Behavior Interventions, Research and Practice for Persons with Severe Disabilities, Career Development and Transition for Exceptional Individuals, Education and Treatment of Children, Vocational Evaluation and Career Assessment Professional Journal, and Exceptionality. Keith's books can be purchased on Amazon, Google play, and the websites of the different publishers.
*** Disclaimer: The Behavior Analyst Certification Board® does not warrant, endorse, sponsor, approve or partner with the CE events, this organization, or instructors. (Note that the above disclaimer does not mean that the BACB disapproves these products. They simply don't endorse any CE products or events and they want you to know this. However, they do approve providers and Dr. Keith Storey is an accredited provider. Therefore, you can rest assured that your CEUs will be accepted by the BACB. Hope Education Services is not accredited by the BCBA. Hope Education Services simply is facilitating the sale of this product. For questions and concerns regarding billing please contact Jessica Leichtweisz via email ([email protected]) For questions and concerns regarding your continuing education credit, please contact Dr. Keith Storey ([email protected])